Romantic Dinner or Dinner and a Show; Sway have Valentine's Covered
By Faye Armstrong (11 Feb 11)
Tags: Sway restaurant in Covent Garden in London – a Late Night London venue, part of Novus Leisure - is where you will find this venue known best for its food and wine. Sway has an amazing offer this Valentine's Day (14th February) with a tasty menu that cupid himself would smile upon including champagne, guaranteeing a romantic night so book now to visit and experience a special night and great fun at Posh Jongleurs for couples. Sway restaurant in Covent Garden in London – a Late Night London venue,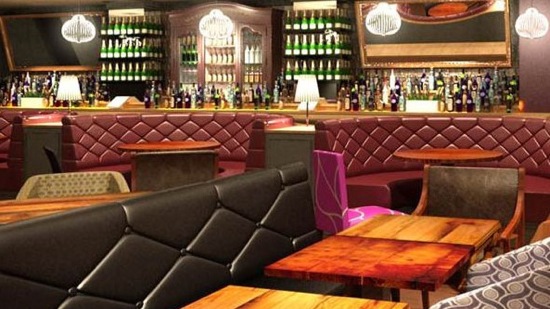 The restaurant and crystal bar at Covent Garden's
Sway
have just reopened at this West End venue.
Between Feb 11th-14th (excluding Saturday 12th)
Sway
and the Crystal Bar will be offering
3 courses for £25 per person
or
3 courses + half a bottle of rose cava for £35 per person
, and for that extra special touch, all tables will feature a red rose.
Saturday 12th February is Posh Jongleurs where from 8pm you can enjoy a three course meal and a comedy show, all for only
£40 per person.
To book this fantastic offer, call
08707777080
or email
Sway's 3 Course Valentines Menu
Starters
Cream of Tomato & Basil Soup with rustic bread & ripped basil
Crispy Aromatic Duck Spring Rolls with fragrant plum sauce and sesame stir fried vegetables
Fine Smoked Salmon with lemon, wild roquette and cracked black pepper
Breaded Camembert with sticky cranberries, wild roquette and herbs
Main Courses
Roast Salmon Supreme with baby new potatoes, green beans and lemon dressing
Char-Grilled Prime Sirloin Steak with chunky chips and green peppercorn sauce
Corn Fed Chicken Supreme with creamy mash and pesto dressing
Aubergine, Mozzarella & Tomato Gateau wild roquette & herb dressing
Desserts
White Chocolate and Raspberry Brulee Cheesecake with raspberry coulis
Rich Chocolate Fudge Cake with crème Anglaise
Exotic Fruit Salad with cream for the naughty !
Sticky Toffee Pudding with toffee sauce & vanilla bean ice cream
3 courses for £25 per person, or 3 courses and half a bottle of rose cava for £35 per person
Recent
Promotions Articles