Quiz Night at Imbibe
By Faye Armstrong (16 Feb 11)
Tags: Southwark, near Waterloo in South London is where you will find Imbibe; a bar and restaurant, this venue is known best for its food and wine and amazing offers. The drinks menu is great too. Book quick to visit Imbibe on a Tuesday to experience a fun and special Tuesday Quiz Night. Southwark, near Waterloo in South London is where you will find Imbibe; a bar and restaurant, this venue is known best for its food and wine and amazing offers. The drinks menu is great too. Book quick to visit Imbib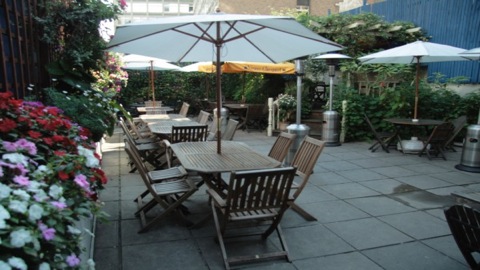 The first Tuesday of every month is Quiz Night at Imbibe.
With eight rounds ranging from general knowledge to music to the dreaded 'Random Round', and with great food and a large selection of beers, wines, spirits and cocktails, is there really any better way to spend a Tuesday night? Upcoming dates are: - 1st March - 5th April - 3rd May - 7th June The Quiz format will now be as follows: General Knowledge - 10 Questions Sport - 10 Questions Current Affairs - 10 Questions Random Round (History / Art / Geography etc) - 10 Questions Top 5 - 2 questions – 10 points Wipeout - 10 Questions Picture Round - 20 Questions Music - 10 intros – 20 Points TOTAL - 100 NO bonus points will be available. However each team can play a JOKER once per quiz. They can play the joker on any round except Pictures and Music and the joker automatically doubles the score they receive on the selected round.
Food served from 6pm onwards. Teams of up to 7 £2 entry These nights always get booked up quickly so email to secure your teams place.
Recent
Promotions Articles